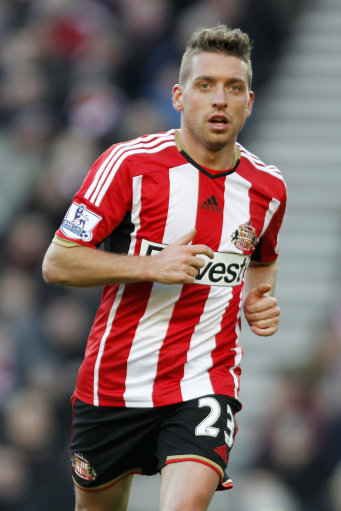 Ex-Sunderland midfielder Emanuele Giaccherini looks now to be regretted jumping ship, or so says his agent.
The Italian international's Sunderland career was a rough one, being plagued with injury over his two seasons on Wearside. But once fit, he then pushed for a loan move out of Sunderland to his native country, gaining a season long loan deal with Bologna. With word that the midfielder was struggling with home sickness, Sunderland agreed with the move.
It looked certain that he would then sign a permanent deal for Bologna although mixed reports that Bologna couldn't afford him, the other being Napoli came swooping in being his "dream Move".
Regardless of the reason, he signed for Napoli after a successful spell in Bologna, regaining his place in the National squad.
Furio Valcareggi who is Giaccherini's agent has been speaking to an Italian radio station, revealing that his client is now looking to move again. Having made one start to a league match this current season, the 31 year old is said to now be regretting his dream move.