Following the well-publicized comments on social media of Sunderland's Darron Gibson, who was recorded a little worse for wear discussing the state of the club with some supporters.
The video that was uploaded to Facebook of a drunken Darron Gibson on a night out after the Celtic hammering. From the video is seems that two Sunderland fans are questioning Gibson about his and the other players commitment to the club.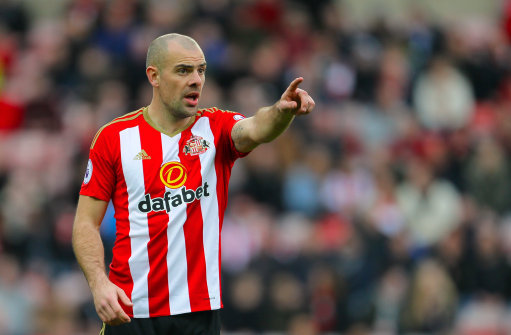 The Irish midfielder admitted that Sunderland are "Sh*t", that there are some players that don't want to be at the club.
When he was asked about his commitment, why he was drunk in a bar after such a heavy defeat by the Scottish Champions, he responded with "might be off my face in here but I still want to play for Sunderland. The rest of them f***ing don't though."
Gibson asked the two fans to name players they believed that didn't want to be at Sunderland, in which they responded with naming Kone, Lens and Khazri. Gibson agreed, they gave the impression that there are more, but didn't name any.
Sunderland legend Micky Gray defended Gibson on his personal twitter account posting, "At last we have a lad at our club who is honest about what a mess it is. Players don't want to be there so get rid of them. Well said Gibbo"
Then followed up with, "And for those lads who videoed him.. what a set of k--bs.... he wasn't on duty so leave him be. No wonder players don't connect anymore..."
Let's be fair I get the point of maybe Gibson should be out drunk like he was, on the other hand we've all had bad days at the office, drowning sorrows with a night out with your mates!
The comments have been met with a mix bag from Sunderland fans, but is Gibson really saying what we didn't know already?
We all know that those three players don't want to be here, the only one who hasn't made it public is Khazri!