Everyone loves a hat-trick hero. Clutching the match ball as you take it home is a moment almost all elite goalscorers get to savour at least once during their illustrious careers.
But not all players get to experience that high. While it's understandable that defenders and less attack-minded midfielders may not ever score a hat-trick, there is a surprising list of players who were quite prolific goalscorers during their Premier League careers, but for one reason or another, never managed to score that elusive hat-trick during their time.
Here are the top five scorers in Premier League history who never managed to score a hat-trick in the league.
---
5. Niall Quinn - 59 Goals Known for his superb hold up play and 6'4 frame, Niall Quinn spent nine years of his 19-year career in the Premier League with Manchester City and Sunderland.
The Irish striker managed to score 59 goals in his 250 appearances, but never quite managed to score a hat-trick.
In fairness, he was never the most prolific, with his best goalscoring season coming in 1999/00 when he scored 14 times for the Black Cats.
---
4. David Beckham - 60 Goals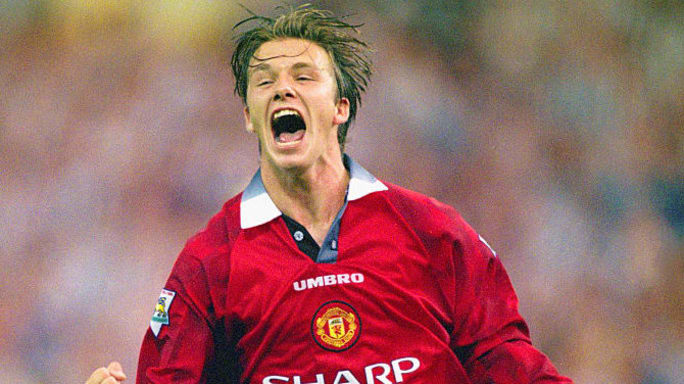 Known more for his playmaking ability than his goal scoring prowess, Becks still managed to score 62 league goals for Manchester United during his nine seasons in the league.
The English midfielder never did take the Premier League match ball home with him, though.
Yes, we know, he was a right midfielder or centre-midfielder, so he never stood that much chance of netting a hatty - and with an average of about seven goals a season he was never realistically going to do it. Still, he makes the list thanks to his return.
---
3. Craig Bellamy - 81 Goals Through 12 seasons in the Premier League, Bellamy managed to score 81 goals while turning out for seven different clubs, including the likes of Blackburn Rovers, Liverpool and Manchester City.
Known for his pace, Bellamy managed to score twice in a game on nine occasions, but never quite managed to score that all elusive third.
---
2. Kevin Davies - 87 Goals
After several inconsistent seasons at Blackburn and Southampton, Kevin Davies thrived under big Sam Allardyce at Bolton and never made fewer than 30 league appearances in all nine of his Premier League seasons with the Trotters.
Despite scoring an impressive 87 Premier League goals in his Premier League career, Davies never managed to grab a hat-trick.
---
1. Ryan Giggs - 107 Goals While he wasn't a striker, Giggsy is the most surprising inclusion in the list - the ex-winger holds the record for scoring at least one goal in the most consecutive seasons, netting in each of the first 21 Premier League seasons and managing to notch 107 league goals during his career at Manchester United.
Despite scoring twice in a game 10 times during his time in the Premier League, the Welshman never managed to score a Premier League hat-trick for the Red Devils. He did managed to score one in a friendly for the club, but never in the league unfortunately.
---
Source :
90min