It's been a decade and a half of floundering, disappointing and underwhelming, but thanks to Marcelo Bielsa and his merry men, Leeds United are finally back in the Premier League.
16 years is an embarrassing amount of time for a club with the stature and historical significance of Leeds to spend outside of the top flight, but now they're back in the big-time, the title of English football's biggest underachiever must be reassigned.
Luckily for us, there are plenty of contenders.
---
10. Middlesbrough Major Honours: League Cup (2003/04)

They may not be the most decorated club in existence but Boro have made some memories over the years.

For a time they were one of the the English game's most charming and entertaining teams. Who could forget their successive jaunts into Europe in 2004 and 2005, and their Afonso Alves inspired 8-1 thrashing of Manchester City?
---
9. Fulham Major Honours: Intertoto Cup (2002)

European appearances became a fairly common occurrence for the Cottagers for a stretch. They once famously sent Juventus packing to make the UEFA Cup final, and the exploits of Clint Dempsey and Bobby Zamora would go on to earn them Premier League cult hero status.

They also once won the Intertoto Cup. So...yeah.
---
8. Coventry City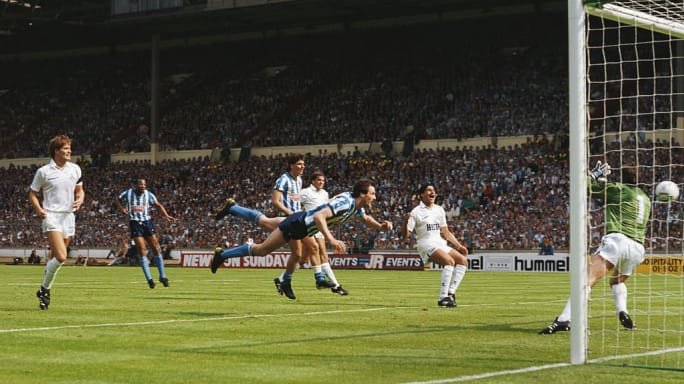 Major Honours: FA Cup (1987)

Coventry City make the grade simply for the top-flight longevity they once possessed. They were an immovable part of the First Division when it evolved into the Premier League in 1992 and, at their height, they won one of the greatest FA Cup finals in the competition's history, beating Spurs 3-2 at Wembley.

Their 33-year spell as a top division team was brought to an end in 2001 and they hadn't so much as qualified for a promotion playoff of any description until 2019/20, when they were crowned League One champions.
---
7. West Brom Major Honours: First Division/Premier League (1919/20), FA Cup (x5), League Cup, Charity Shield (x2)

Near the back of the Definitive Dictionary of Football Terminology, in the 'Y' section, you'll find the term 'Yo-yo Team'. It doesn't come alongside a detailed explanation; there are just three words.

'West Bromwich Albion.'

The Baggies have made a name for themselves by flitting between the top two divisions with apparent frequency, but since 2004, they have only spent four seasons outside of the top flight. With five trophies and five runners' up awards, they are also one of the most successful teams in FA Cup history.
---
6. Huddersfield Town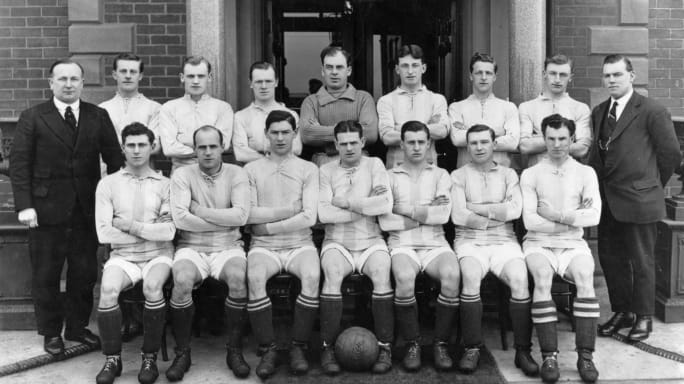 Major Honours: First Division/Premier League (x3), FA Cup (1922), Charity Shield (1922)

Huddersfield were one of the great innovative teams in English football's conceptual years. Brought to prominence by the legendary Herbert Chapman, they are widely thought of as the first team ever to deploy the counter-attack, and their revolutionary approach yielded them unprecedented success.

Within ten years of earning Football League status, they had won the top flight three times, establishing an historic rivalry with Leeds in the process. Their success hasn't been sustained, but they remain one of the iconic clubs of a bygone era.
---
5. Sheffield Wednesday Major Honours: First Division/Premier League (x4), FA Cup (x3), League Cup (1991), Charity Shield (1935)

Twice in their history, Sheffield Wednesday have won successive top flight titles. For a long period in the 1920s and 30s, they were the top dogs, and they came mightily close to reclaiming former glories in 1961 when they were edged out by Spurs at the summit of the table.

Recent years haven't been so kind, as Wednesday have been forced to watch rivals United shoot past them on their way up the pyramid, but they remain a highly decorated club, and one of the most recognisable names in association football history.
---
4. Derby County Major Honours: First Division/Premier League (x2), FA Cup (1946), Charity Shield (1975)

There aren't many clubs in history who have experienced the range of highs and lows that Derby County have over the past 50 years or so.

At their height they were the dominant team in England, winning two league titles in the 70s and making the semi-finals of the European Cup. At their lowest, Kenny Miller finished as their top scorer in all competitions (six goals), and they finished with the lowest points total ever recorded - 11 - in Premier League history.

Still, they were once one of the best teams in the world, and that level of success has scarcely ever been replicated among the current EFL teams.
---
3. Blackburn Rovers Major Honours: First Division/Premier League (x3), FA Cup (x6), League Cup (2002), Charity Shield (1912)

When Alan Shearer fired Blackburn Rovers to the Premier League title in 1995, it was taken as a sign that one of the great English teams, who had fallen by the wayside, were back. It didn't quite play out that way, granted - in fact it went spectacularly in the opposite direction.

Within four years of winning their first league title in more than 80 years, Shearer had jumped from the sinking ship, and they had been dethroned, humbled, and relegated.

Like a stubborn boxer who doesn't know when he's beaten, however, they came again; they called the Premier League their own between 2001 and 2012, and had another taste of silverware when a Brad Friedel masterclass won them the 2002 League Cup against Spurs.
---
2. Sunderland Major Honours: First Division/Premier League (x6), FA Cup (x2) Charity Shield (1936)

In Sunderland's 130 years as an association football club, they've spent 100 in the top division. It may be difficult for the modern fan to grasp, given they've been rubbish since about 2013, but in the context of English football, they're a pretty massive club.

They're one of the best supported in the country and boasted the second-highest average attendance in the entire EFL in 2019/20, beaten to the post only by Leeds. Considering they finished eighth in League One, that's pretty staggering.

Their 1972 FA Cup win galvanised support for the club in the city, and their frequent dramatic relegation scraps - which they usually won - earned them a few fans further south.
---
1. Nottingham Forest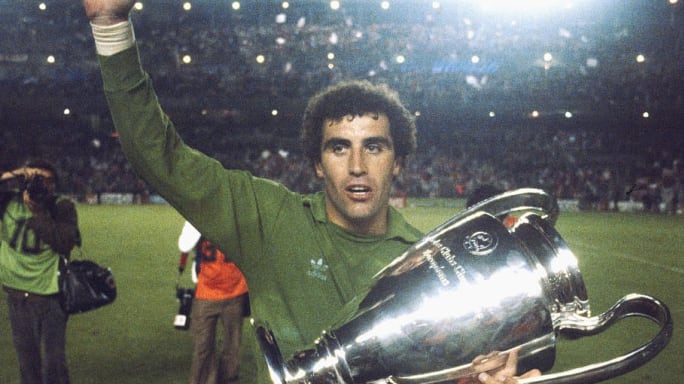 Major Honours: First Division/Premier League (1977/78), European Cup (x2), European Super Cup (1979), FA Cup (x2), League Cup (x3), Charity Shield (1978)

Nine places on this list were pretty hotly contested, but with Leeds out of the EFL, there was only one contender for top spot.

Forest, under Brian Clough, were undisputedly the best around. Currently secure in a Championship playoff spot, there was a time when they were crowned champions of Europe twice in three years. No other current EFL club has managed that once, with Derby's semi-final the closest any have come.

They're one of the most famous clubs in England and have the distinction that the vast majority of their success has come in the last 50 years or so, meaning it is still - relatively - fresh in the memory.

It's only a shame that they have now gone more than 20 years since they were last a Premier League club.
Source :
90min